James Brown once wrote 'This is a man's world", and thankfully, more than 50 years after it was originally penned, that notion is finally starting to change. Having said that, new research still shows that while women make up more than half of the labor force in the Asian countries, and earn almost 55 percent of advanced degrees, yet, they still bring home less pay and fill fewer seats in the C-suite than men.


In recognition of Women's Day 2021, Neubodi launches #THISISME, a virtual campaign aimed at challenging traditional gender norms, empowerment, and embracing one true self. Tailored specifically for women in the Asian market, this campaign examines the Asian concept and standard of beauty and worthiness. While there are a lot of different gender stereotypes of women in different aspects: role, relationship, and appearance, in this article, we will focus solely on women's roles and relationships in society.



Aside from that, we want to use this opportunity to celebrate the inspiring women that help to make a positive difference in society.
We invited 15 real women from different ages, ethnicities, and social backgrounds to speak about life as a woman – so they can be seen, heard, acknowledged and understood. These women come from all walks of life and have achieved things most of us could only dream of, and that's precisely why they deserve to be recognized. Through their example, we hope the next generation of women, and men are inspired to follow their lead and continue to push the boundaries in whatever their chosen field.
As one of our favorite quotes says:
"Here's to strong women. May we know them. May we be them. May we raise them."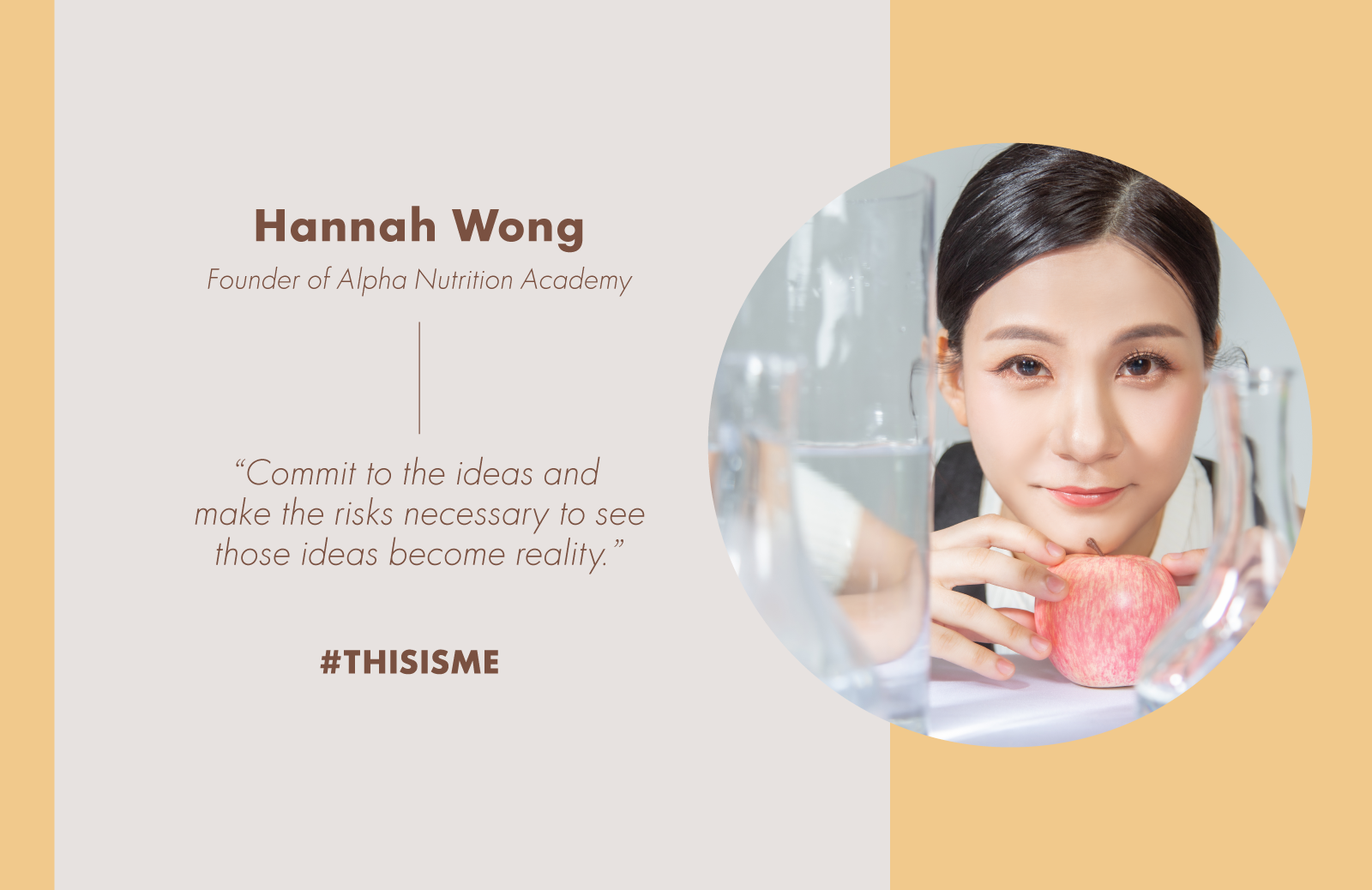 HER Story To Share:
I am a lucky person who has a job that I love. I'm a dietitian, the founder of Alpha Nutrition Academy, and also a content creator for my own personal Facebook page to share professional nutrition knowledge.
The motive to set up a school/FB page is to share reliable and scientifically-based health and nutrition knowledge with the public. Frankly speaking, there is lots of misleading nutrition information on the internet and many of them do not have access to the right source of messages.
In addition, I found the conventional way of teaching nutrition, like learning from a textbook, was too rigid and many laymen like aunties/uncles somehow couldn't apply it practically. To close the gap, I use my profession to convey nutrition knowledge in a very, very simple, and practical way so that everyone can comprehend.
It is very meaningful as everyone can learn from zero background even though ones that are not from science stream. In other words, it is how to achieve a mission of creating a disease-free society when everyone knows the right way to take care of their health with the knowledge they learned.
In fact, I have seen many families transform their health when they adapt to a healthy lifestyle. I am very happy to use my expertise to put education truly in place and give back to society.
"Love what you do, master it, and make an impact"
More information about Hannah Wong:

Facebook: https://www.facebook.com/hannahwongdiet
Instagram: https://www.instagram.com/hannah_diet_/
Website:www.alphanutrition.biz
HER Story To Share:
Gifting is my love language and I aim to create moments of happiness for people through the act of gifting. I co-founded a startup known as @bloomthis together with my other half. Working with your spouse is bittersweet but rewarding.
I believe success lies in the ability to strategise and execute at the same time. Strategy without execution is just hallucination.
I enjoy reading during my free time. I've recently picked up a book called Atomic Habits where I relearned that having the right system is crucial for a positive habit change. We can see lifelong remarkable results as long as we are consistent with our execution.
More information about Penny Choo:

Facebook: https://www.facebook.com/penny.choo
Instagram: https://www.instagram.com/pennychoo.co/
Website: https://bloomthis.co/


HER Story To Share:
I always consider myself so fortunate to have grown up in a family where both parents are entrepreneurs. It has sparked my passion for business at a young age, and I also gained invaluable real-world business experience long before many of my peers began their path to entrepreneurship.

Currently holding the position of a marketing and branding director in the company, @Neubodi, where my mother is the founder, people often tell me that as a second-generation in business, one key focus is to just "don't mess it up".

I not only "don't want to mess it up", I also don't want to just settle. I believe that success starts from the willingness to push our boundaries to achieve our dreams, but at the same time, to never lose that sense of reality.

My aim is to brand Neubodi into a Malaysian innerwear brand that proudly supports women of all age, race, shapes and sizes. I want every body to wear Neubodi in absolute comfort, support, confidence as well as a sense of pride. With one small step taken every day, I believe that we will get there.
More information about Joyce Ooi:

Facebook:https://www.facebook.com/joyce.ooi.56/
Instagram: https://www.instagram.com/joyc3e/
Website: https://www.neubodi.com/
HER Story To Share:
As young women, there are many instances in our day-to-day lives where we need an extra boost of confidence to get through. A little extra pick-me-up every now and then to boost our confidence is important.
Find that one thing that gives you the power to be unstoppable and more confident.
I am a nail care expert. I love my manicure so much because it is one part of my body that I have full control over how it appears.
More information about Sereen Eng:

Facebook: https://www.facebook.com/sereen.eng
Instagram: https://www.instagram.com/sereen.eng/
Website: https://www.poshnailspa.my/
JASMINE KING

, MALAYSIAN SEX POSITIVE ADVOCATE


HER Story To Share:
This quote always reminds me that being afraid is normal, but if you choose to stay still and not do anything about it, you'll lose more than you gain.
I remember being given an opportunity to speak at an international festival on my role as a Sex Positive Advocate and Educator in Malaysia, and because I felt I was not good enough amongst other speakers who were doctors, sexologists etc, I declined the offer and proposed other suitable speakers instead. The festival director told me that she saw potential in me, and ask that I think about it. I was just afraid of failing and didn't think I deserved the spotlight, fearing that I will embarrass myself. In the midst of it all, someone reminded me that in order for me to be who I want to be, I need to build my 'courage muscles' and the only way to do that is to just do it. Even if you're scared of failing, doing more of it will give let you practise until you become confident and brave. So, I did just that. I started with that one presentation and I just kept going.
Six months later, I'm proud to say that I spoke or moderated in over 15 events which opened new opportunities for myself. By just throwing myself out there and doing things that scare me, I am living my dreams and achieving my goals. So yes, inaction breeds doubt and fear, action breeds confidence and courage!
More information about Jasmine King:

Instagram: https://www.instagram.com/jasexplains/


HER Story To Share:
I was lost before but I found myself especially when I started my businesses - Scoopoint & Innovatif+.

It's such a powerful opportunity to have the ability to influence others. None of us should ever waste that chance to do something amazing with our opportunity. We should think of the legacy we want our moment in the sun to leave behind.
When I look back on my life I sincerely hope that I can feel at peace that I used any platform I was blessed to be given to do good things that help impact this world for the better. I hope I always use it to lift and inspire and serve and help. I hope I never waste one ounce of opportunity to use my influence to do good.
More information about Mei Tan:

Facebook: https://www.facebook.com/meitan
Instagram: https://www.instagram.com/meitan86/
Website: https://innovatifplus.com/
HER Story To Share:
This pandemic has taught me how to appreciate the natural beauty that God has given us, through our mind, body and soul.
I used to think that I was ugly because I've always been overweight and therefore, don't have the more appealing slender frame/physique of a stereotypical Chinese girl. Day in and day out, my ex used to shame me, slashing my confidence to the size of a seed.
Eventually, after I plucked up the courage to move on with my life, get a place of my own and start my healing journey, that seed grew into a beautiful confident woman, who has now grown to love every curve, scar and stretch mark. These "battle scars" are a reminder to me every day of everything I've been through. But more importantly, they are also a reminder of how far I've come and everything I've accomplished so far.
A true testament that every women will survive and rise like a Phoenix again.
More information about Tammy Lim:

Facebook: https://www.facebook.com/ButterflyProjectMalaysia
Instagram: https://www.instagram.com/hellotammylim/
Website: http://www.plusizekitten.com/

After reading about these inspiring women, you'll know you can contribute towards society no matter what – you don't need to be in a specific field, time or environment to make a difference to the world in this lifetime.